There are many great places to go swimming naked here on the east side of Sunny Scotland. This is a list of the ones that I have visited many times either on my own or with in a group and that I recommend.
Unlike in England we have access to Rivers and Reservoirs thanks to the Scottish Outdoor Access Code!
It is worth noting that Edinburgh isn't afraid of nakedness either: it gets involved in the World Naked Bike Ride each year; the Forth Naturist Club hold regular swimming events in Haddington; there have been shows featuring nudity in the International and Fringe Festivals; there are several Life Drawing workshops in the city centre; Vet Students, Hockey and Netball players have all stripped-off naked for charity calendars; the Beltane fire festival has performers dancing around semi-naked, and there is also a naked house cleaning company! .. and I mustn't forget Antony Gormley's naked man sculptures along the Water of Leith. So it is fair to say that Edinburgh certainly isn't a prudist city. The entirely fictional Association of Scottish Nudists appeared in Alexander McCall-Smiths 44 Scotland Street (published in The Scotsman) to discuss hosting the World Naturist Federation's conference - he even joked that they hold a New Year run around Moray Place Gardens in another magazine.

There is also a dedicated facebook skinny dipping group called Edinburgh Skinny Dipping Stories which mainly covers Edinburgh, East Lothian, Midlothian and West Lothian, but also has events in The Scottish Borders, Fife, Falkirk, Stirling and Perthshire.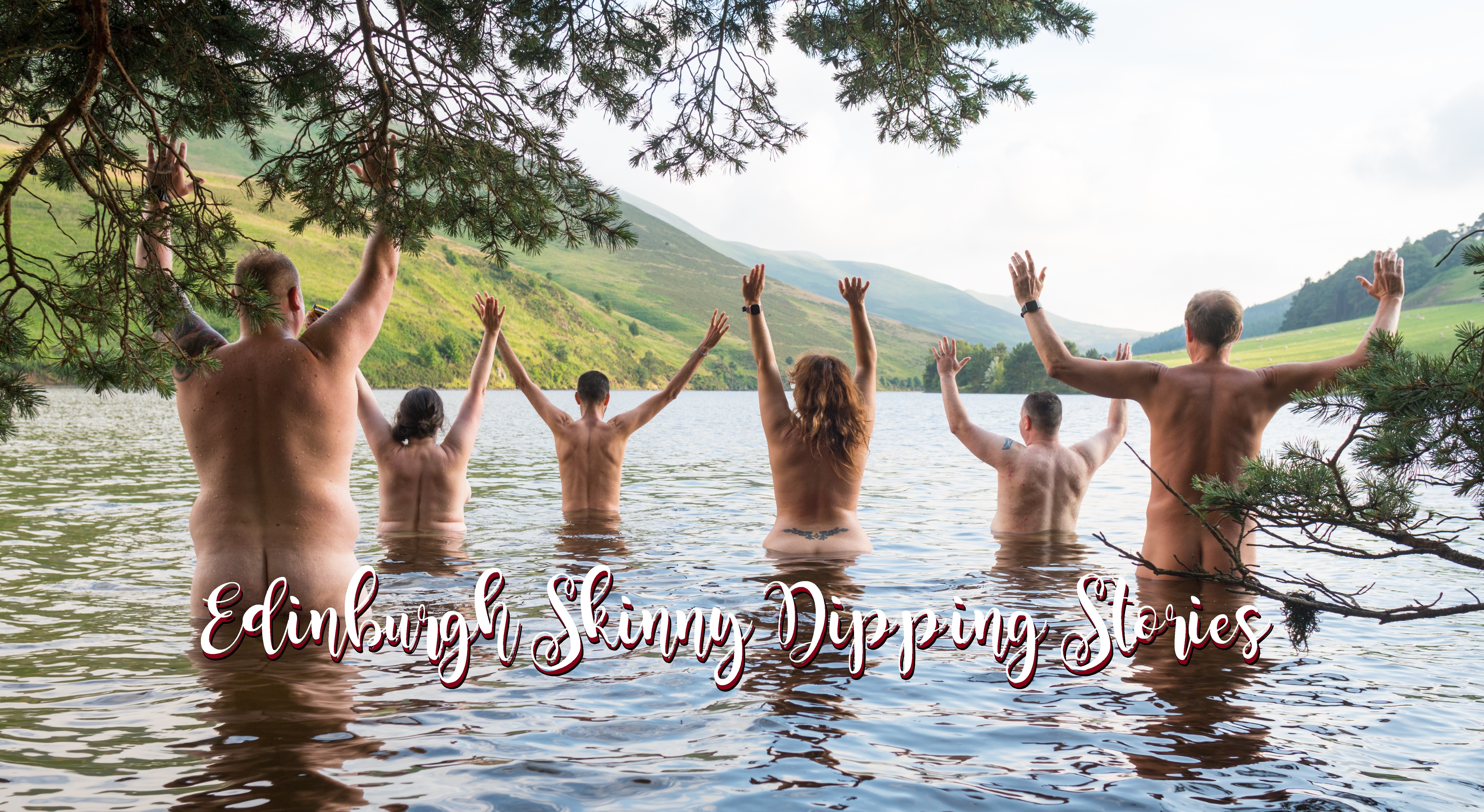 And furthermore... it isn't illegal to be naked in Scotland. Of course there are some limitations - there mustn't be any clear sexual motive or behaviour, no disorderly conduct and you mustn't be deliberately trying to cause a state of fear and alarm in members of the public -- therefore it is probably wise to avoid stripping off at some locations during the school holidays as they'll just get far too busy. Having said all that it is quite a liberating experience and you must try it. There is a freshness to swimming naked. Not to mention less hassle dealing with soggy costumes etc.